ALERTS: No lost pets in the Town of Newmarket.

Contacts
Hillside Vet Clinic
17095 Yonge St
Newmarket, Ontario
L3Y 4V7
$55 Microchip
Microchipping Saves Lives! Hillside Offers a Discount on This Service to DocuPet Rewards Card Holders.

Hillside Vet Clinic
Discount Price $55
Regular Price $76.5

Description
There is no better, permanent way of identifying your pet. A microchip inserted under the skin between the shoulder blades will act as a permanent identification for your pet. It is easy to do and is relatively painless. Most animal shelters and veterinary clinics have scanning devices that allow for the detection of your pet's unique ID number should your animal go missing. Microchip companies keep a database of your contact info to help reunite you with your lost pet quickly. We highly encourage this procedure to be performed on all of our patients, particularly during an elective surgical procedure, however this can also be done in a simple office visit as easily as a vaccine. This tiny implant has facilitated the safe and prompt reunion of many lost pets to their loving family members.
Restrictions
Available to all existing Hillside clients.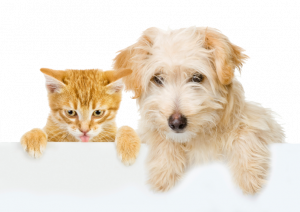 Are you A Pet Owner?
License your pet with the Town of Newmarket and get:
Tags that help all pets by supporting local animal welfare initiatives
Access to an online pet account
Free Lost Pet Program