There are currently no lost pets in the Town of Newmarket!
If you have found a lost pet, please look up their tag using the button to the right
Hey Newmarket pet owners: Ren's Pets Depot has joined our Rewards Program! License your pet and receive a $25.00 Gift Voucher in your fulfillment package.

$25 Gift Voucher
Receive a $25 gift voucher!

Ren's Pets Depot
Regular Price $25.00

Description
When you license your pet Ren's Pets Depot will provide each licensed pet with a $25.00 voucher to be redeemed in store. This voucher will be included in your mailed licensing package. If you have purchased or renewed your pet licence before June 1st and have not received an email with your Ren's Pets Depot gift voucher contact DocuPet customer service for details on obtaining your voucher.
Restrictions
Please Note: -DocuPet, your municipality, and Ren's Pets Depot will not be responsible for lost or stolen vouchers -DocuPet is providing vouchers on behalf of Ren's Pets Depot and expressly disclaim any representations regarding the content or accuracy of materials on the voucher -The voucher is redeemable only for goods sold by Ren's Pets Depot (no cash value) -Ren's Pets Depot, not your municipality or DocuPet, is solely responsible for the redemption of the voucher -DocuPet may, at any time, stop providing promotional vouchers in relation to pet licences. Terms and Conditions: -Voucher can be redeemed at any Ren's Pets Depot location -Both printed pieces must be presented to Ren's cashier at time of purchase -Customer must sign up for Ren's Rewards Program to validate voucher -$25.00 amount must be used in full when presented, as there will be no residual value -Voucher must be redeemed by December 31, 2018 -In-store vouchers can only be used once per pet, per purchase transaction receipt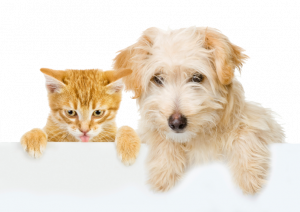 Are you A Pet Owner?
License your pet with the Town of Newmarket and get:
A rewards card to redeem deals from local businesses
Access to an online pet account
Free Lost Pet Program